GENEVA, SWITZERLAND, February 14, 2022 – Sucafina is working with its partners to facilitate a better learning experience for children in rural Antioquia, in northwest Colombia. Together with Impact Partners and the Cooperativa of Occidente de Antioquia , Sucafina is providing school supply kits to 72 children in a rural school in La Aguada, a small village in Dabeiba, Antioquia. This project, which emphasizes the importance of learning for children in rural areas, is a part of our efforts to support the communities in our supply chain and lay the foundations for future coffee leaders in the region.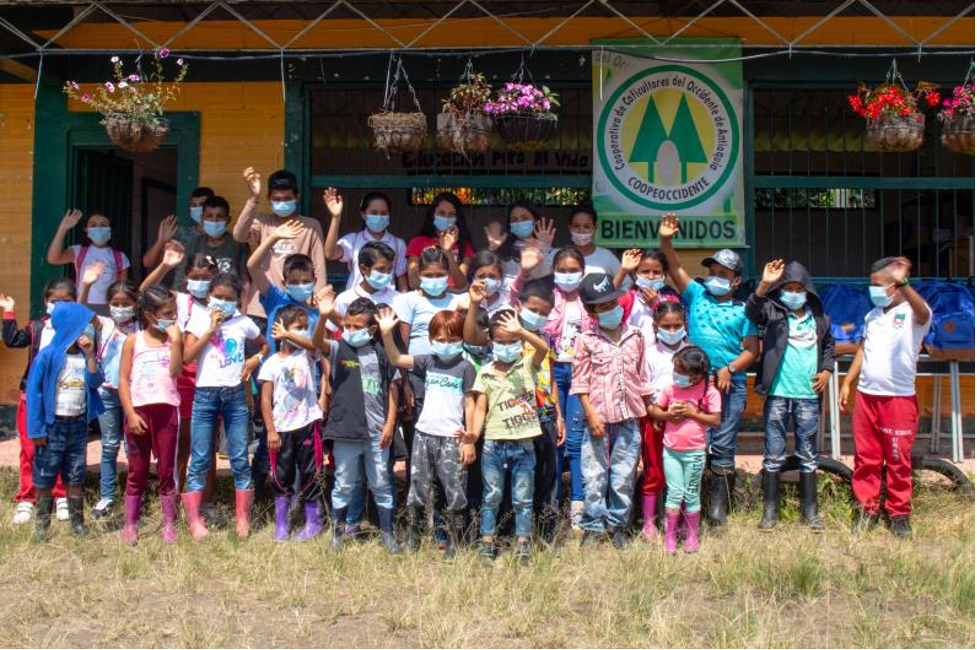 The Dabeiba area was especially hard hit by the Colombian armed conflict. Coffee production has been an important method for social and economic development for families in the region. In the past, the cooperative has supported producers by supplying 1,600 seedlings to the parents of children at the school. Now, this project is directly impacting the children of coffee growers at the school and helping to facilitate learning. With a good education, children can go on to become the future leaders of their communities. Impact Partners helps facilitate this project through their community contacts. They are a part of of Cafexport, a long-time supply chain partner of Sucafina's.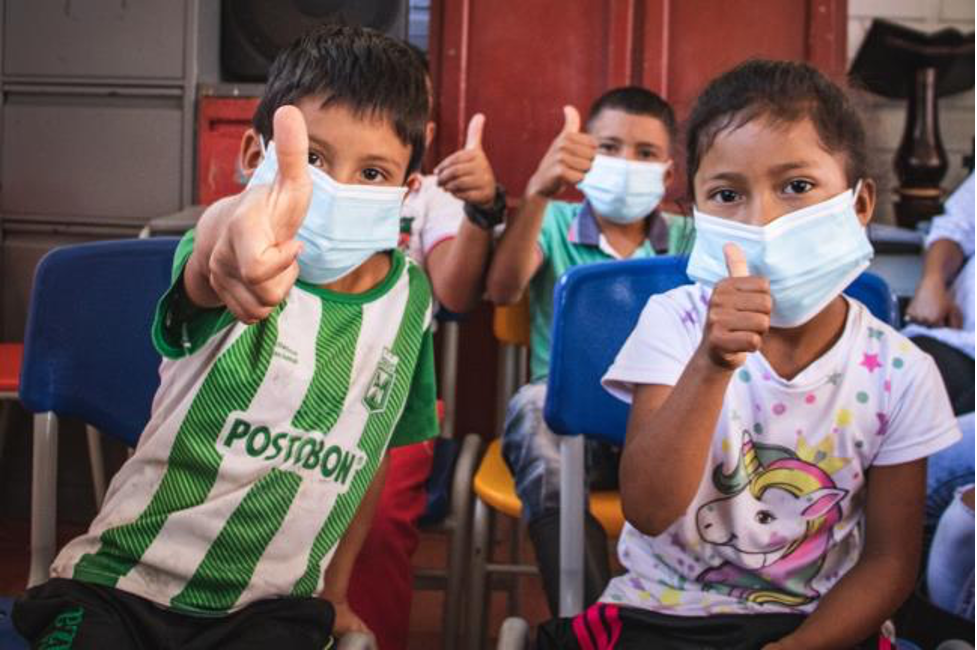 The school supply kits were packed in backpacks and given to students. Each school kit contained: 5 notebooks, art supplies, pencils, pens, scissors, erasers, a Spanish–English dictionary, and more.
At the event where kits were handed out, children were also given a snack, learned about coffee production and environmental awareness, and watched a movie. With appropriate school supplies, children can get a good education and better contribute to their communities as leaders in the future.