April 22 is Earth Day – an important day that raises awareness of the need to protect Earth's natural resources for future generations. Earth Day was first observed on April 22, 1970, and more than 1 billion people in 190+ countries take part each year. This year's theme is Invest in Our Planet.
Environmental awareness isn't just the work of a single day. From our purpose and global sustainability strategy to our IMPACT program, sustainability is at the heart of the way Sucafina does business.
To learn more about what sustainability means for our colleagues personally, we asked them to share the commitments they are making to Invest in Our Planet for Earth Day – and beyond.
Here are some of the actions Sucafina employees around the world are committing to: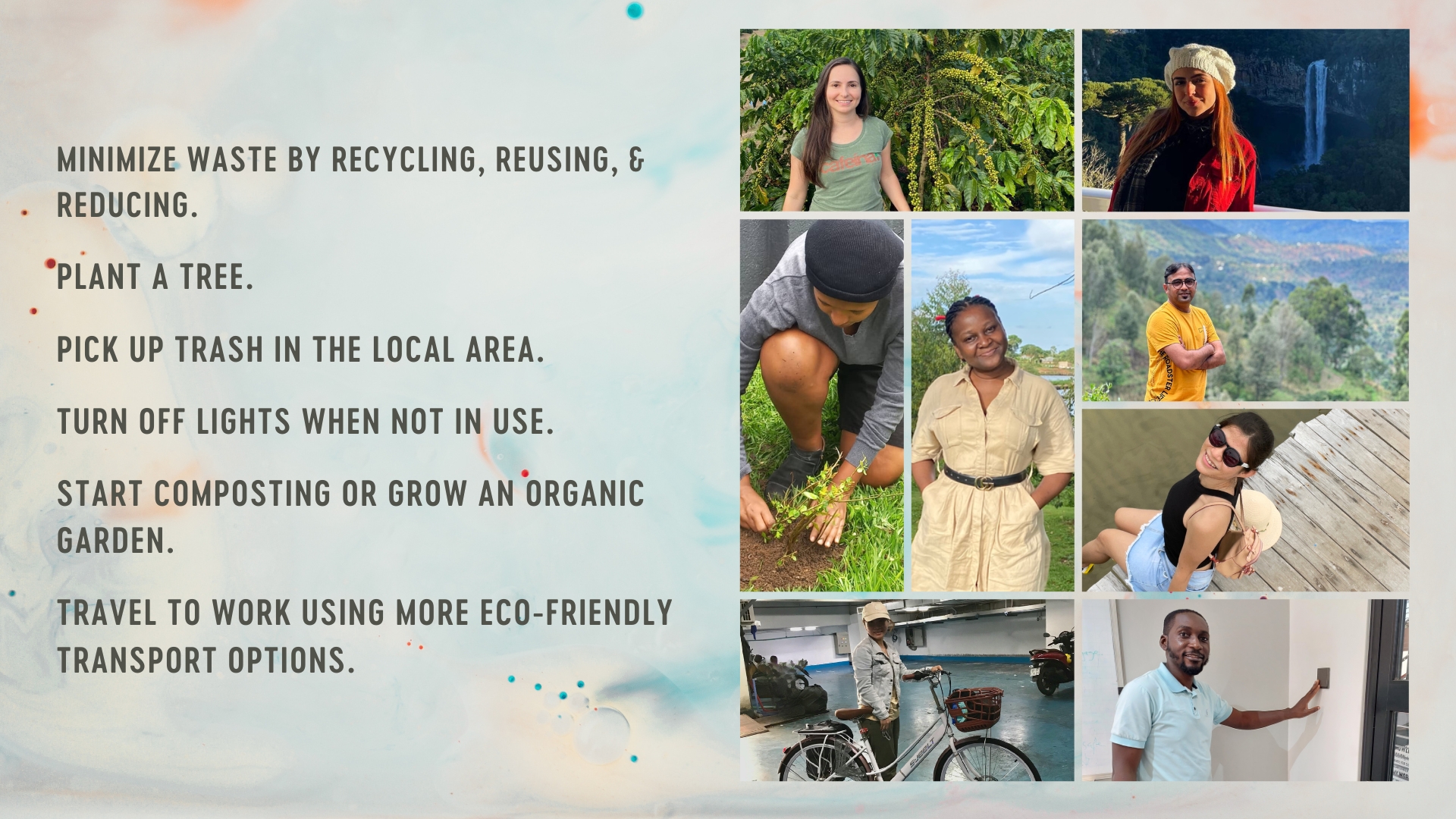 If you are feeling inspired and want to make your own commitment, check out the Earth Day website for a list of 52 actions and tips to make a difference, every day of the year.
Small actions can make a big difference!